This post contains affiliate links. Read my disclosure policy here.
You won't have to skip a thing this year, so tell them to pass the gravy! Here are 20 classic-style Vegan & Gluten-Free Thanksgiving Recipes to keep everyone happy at the dinner table.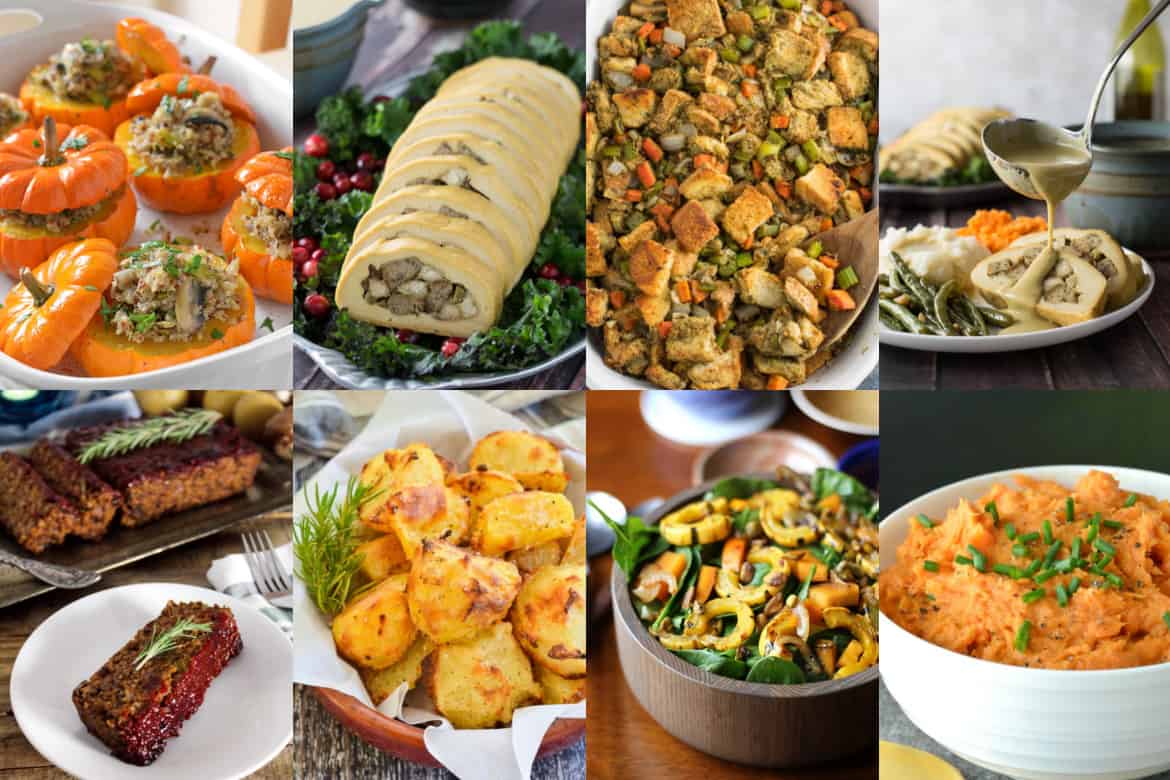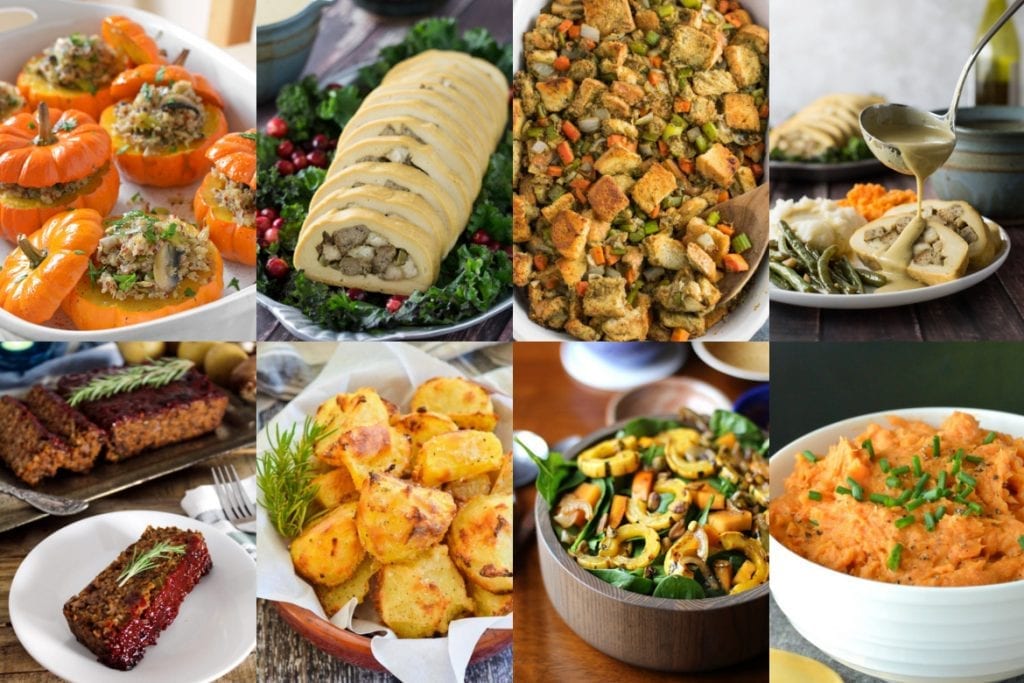 Hey, guys! I've received quite a few requests for Gluten-Free Thanksgiving Recipes that are close to classic holiday recipes. I have quite a few of my own on Vegan Huggs, but I don't have everything. So, I asked my favorite blogger friends to help out. Once again, they nailed it!
Enjoy!
Vegan & Gluten-Free Thanksgiving Recipes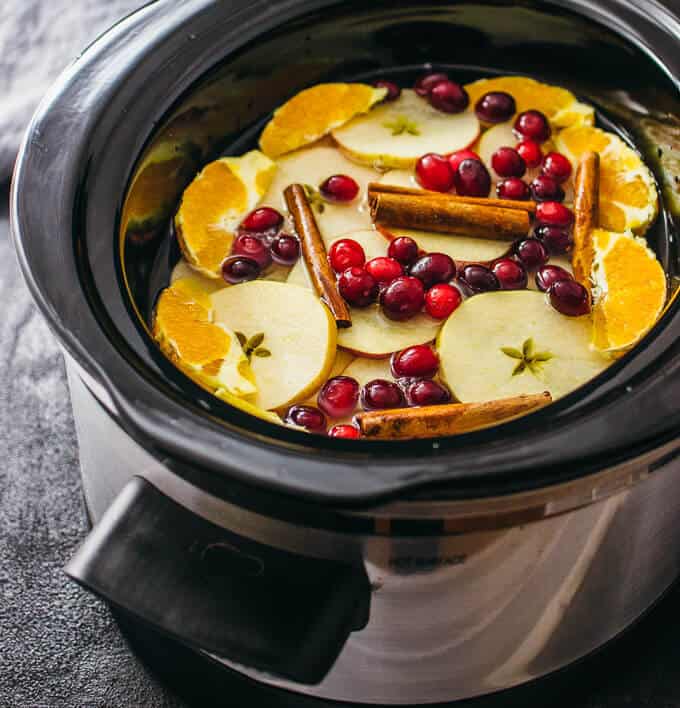 Slow Cooker Cranberry Apple Cider by Savory Tooth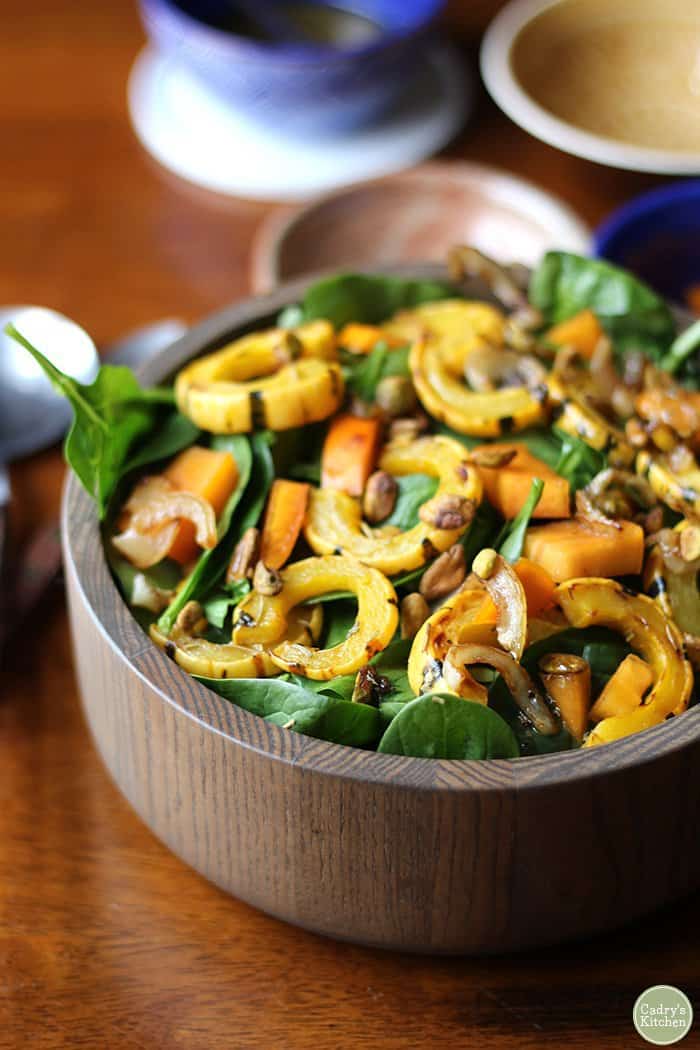 Autumnal Delicata Squash Salad with Persimmons By Cadry's Kitchen

Roasted Butternut Squash Soup by Vegan Huggs

Savory Mushroom and Quinoa Stuffed Mini Pumpkins by Simple Seasonal



Fluffy Buttermilk Vegan Mashed Potatoes by The Vegan 8

Maple roasted Brussels sprouts and Butternut Squash by Trial and Eater



Chunky – Raisin Sweet Potato Casserole by Vegan in The Freezer



Creamy Vegan Green Bean Casserole by Vegan Huggs



Easy Vegan Stuffing Recipe by Build Your Bite



No Oil Crispy Roasted Potatoes By A Virtual Vegan

Mashed Sweet Potatoes with Coconut Milk By Veggies Save the Day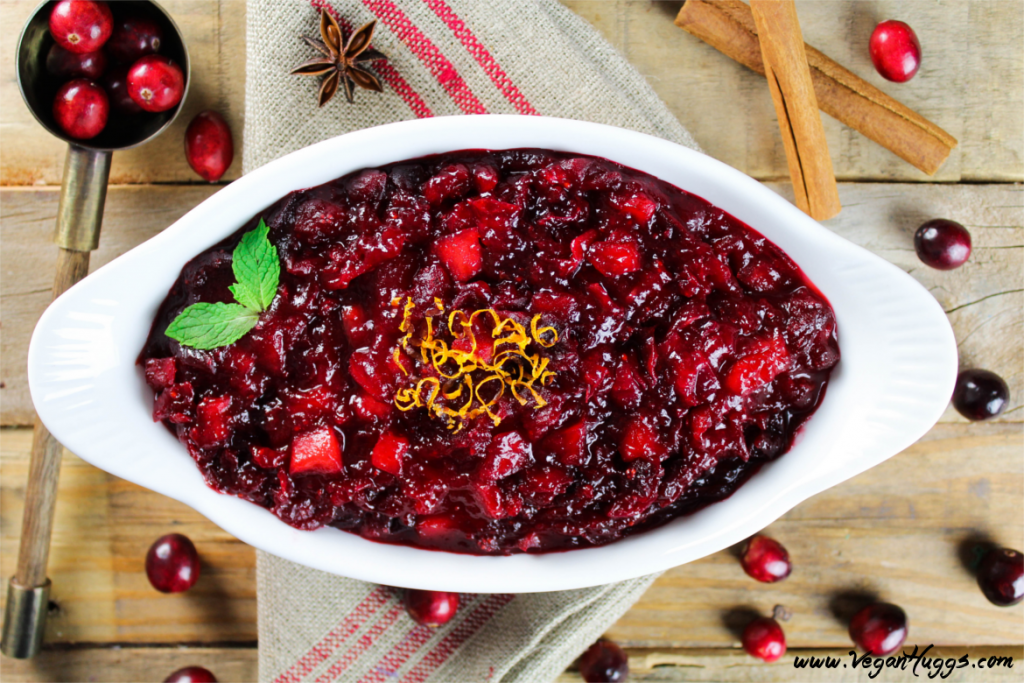 Apple Cranberry Sauce by Vegan Huggs

The Best Vegan Gravy Ever by Cheftographer



Vegan Turkey Roll by Cheftographer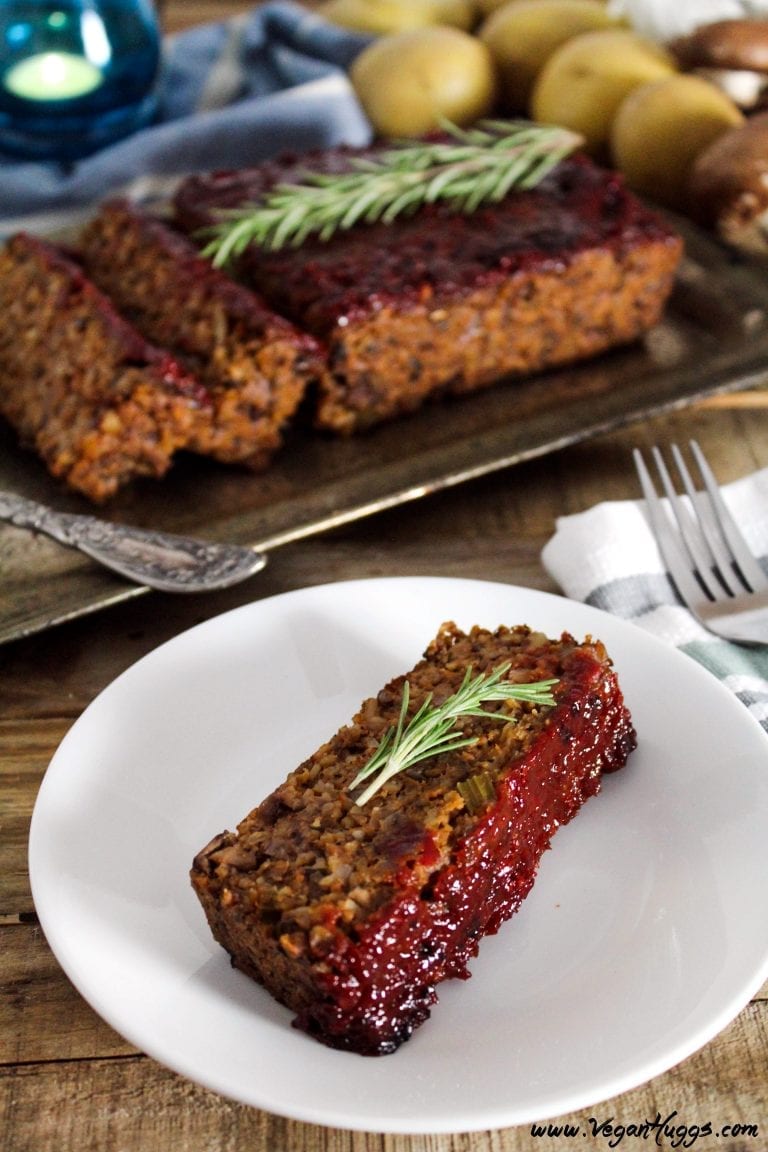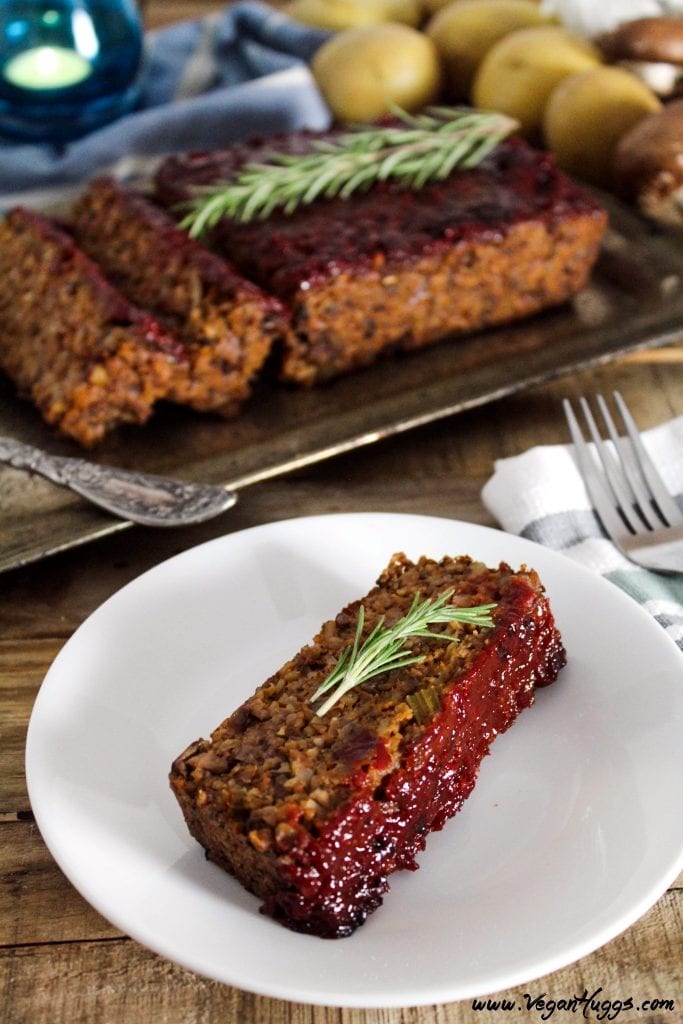 Mushroom-Walnut Meatless Loaf by Vegan Huggs



Grilled Portobello Mushrooms with Garlic Sauce by Vegan Richa



This Lentil and Mushroom Shepherd's Pie with Mashed Cauliflower by Create Mindfully


Sweet & Savory Stuffed Acorn Squash by Vegan Huggs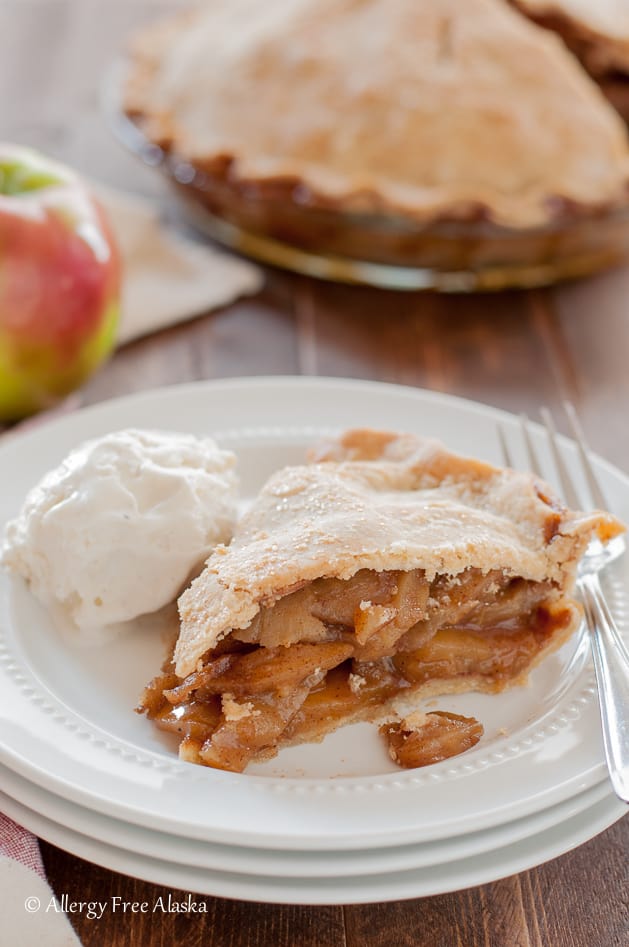 Mom's Amazing Gluten Free & Vegan Apple Pie by Allergy Free Alaska



Vegan Pumpkin Pie by Yummy Mummy Kitchen
I hope you guys enjoyed this holiday lineup of deliciousness because I sure did!
Have a happy holiday and feast to your heart's content!
Melissa
xo
*Click photo to pin*

Melissa is the creator and recipe developer of the popular food & lifestyle blog, Vegan Huggs. It's a friendly and approachable environment for anyone who's curious about plant-based eating or cruelty-free living. Her blog is filled with comforting, familiar and easy-to-follow recipes that will fit into every household. Each dish is beautifully photographed in her own unique style with an inviting feel to them. Also, she has built a solid relationship with her readers and has a real understanding of what makes them return.
Latest posts by Melissa Huggins (see all)