This post contains affiliate links. Read my disclosure policy here.
Have a romantic day at home with an array of Vegan Valentine's Day Recipes to choose from. You'll find delicious recipes for breakfast, appetizers, entrées, cocktails, and of course, dessert!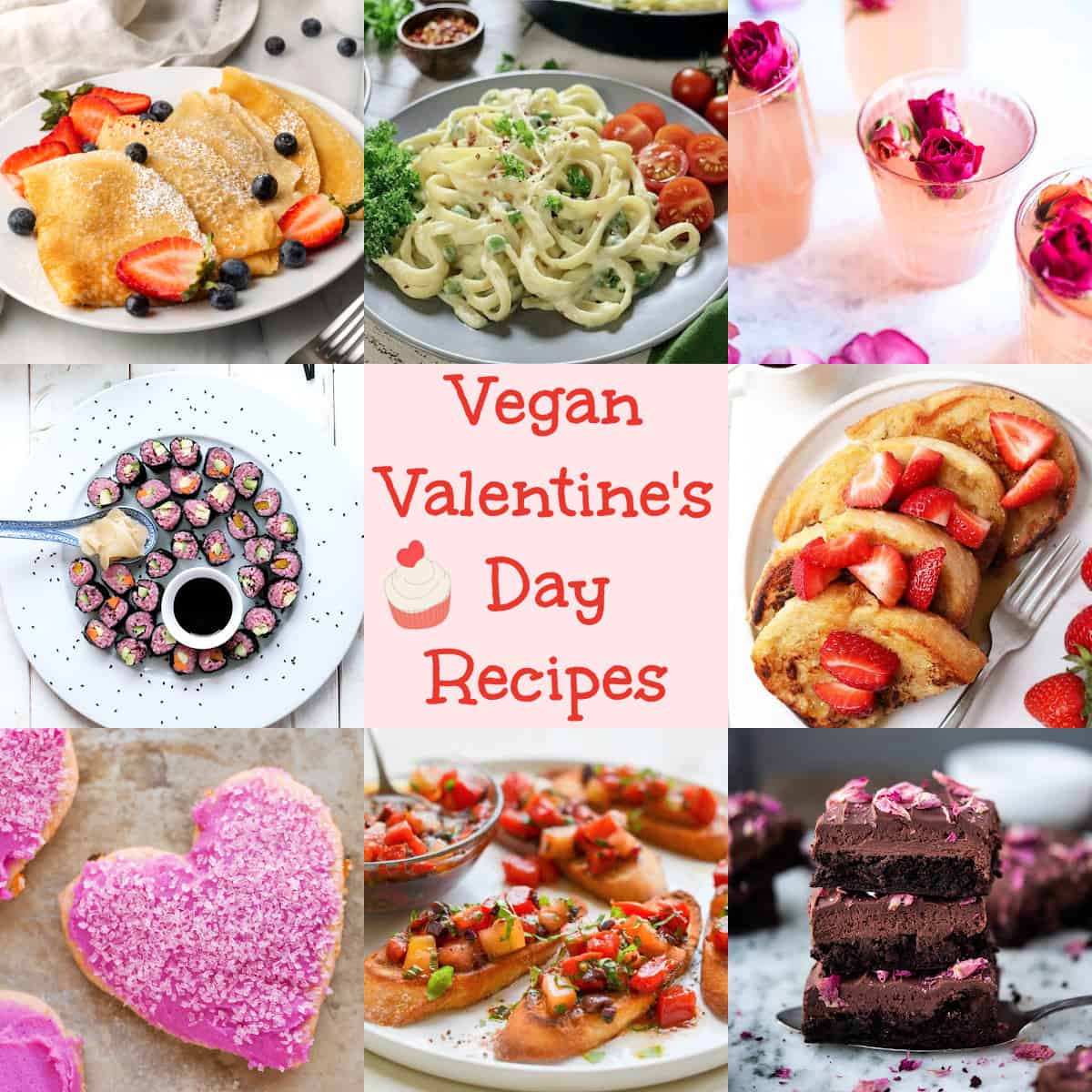 Bring a little romance into your life with these Vegan Valentine's Day Recipes from the best food bloggers around. These recipes are completely drool-worthy and are a perfect excuse to stay home this year.
It's easy to prepare your own romantic day at home, and I've made it even easier with this lineup of delicious recipes. So skip the crowded restaurant this year and cook up some love in your own kitchen.
Valentine's Day Recipes for Breakfast
Nothing says " I love you" more than being served breakfast in bed. Most mornings many of us are rushing around and barely get to sit for breakfast. It's a nice change of pace and will most certainly make your honey feel loved. Don't forget the hot coffee, tea, or mimosa to make it extra special!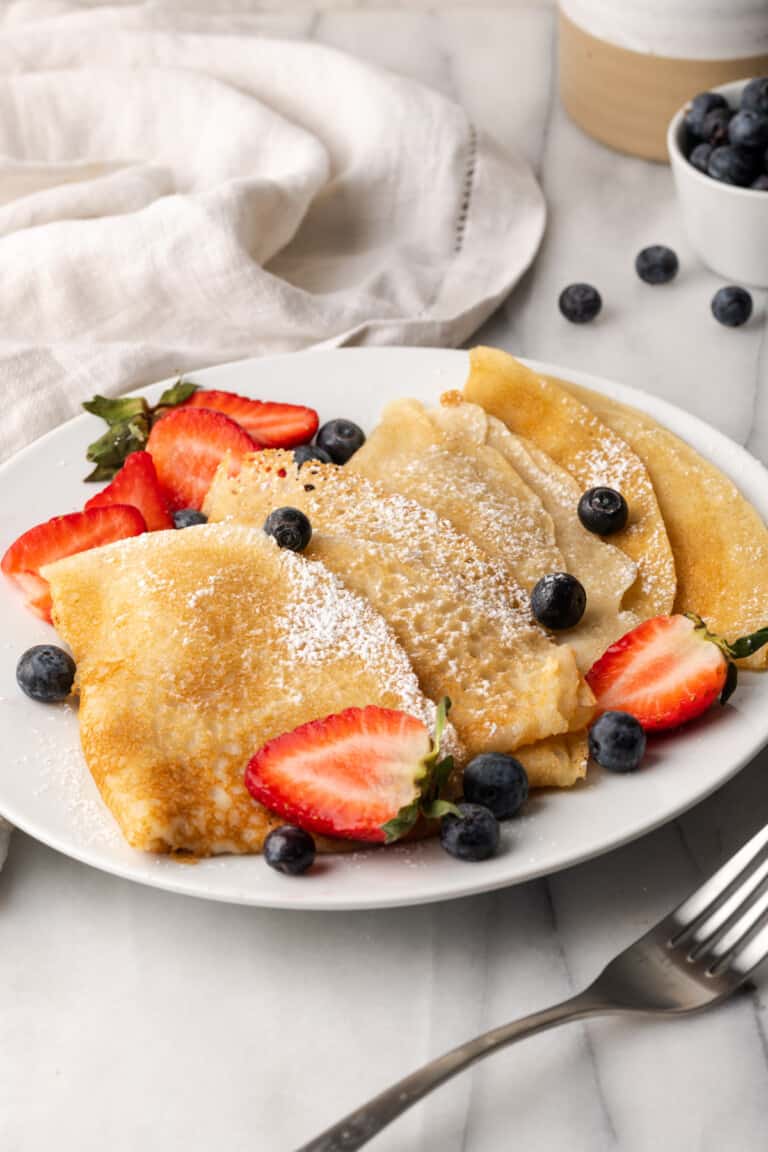 Vegan Crepes - These are surprisingly easy to make and you can serve them up sweet or savory. I vote for sweet!
Homestyle Vegan Waffles - There's nothing better than homemade waffles. This recipe requires just 10 ingredients and a waffle maker.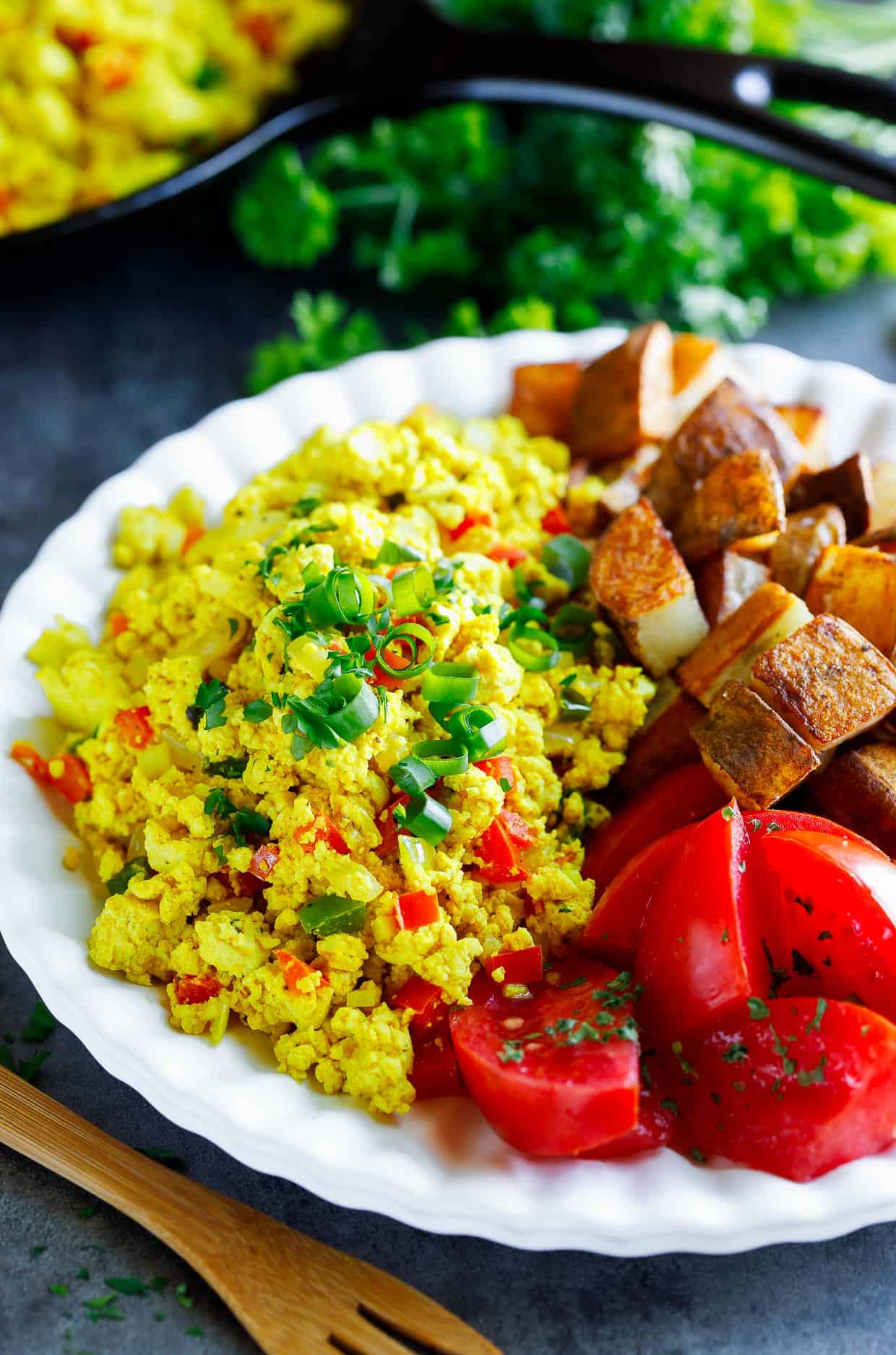 Garden Veggie Tofu Scramble - If you want something savory, then this recipe is for you. It's loaded with flavor and SO easy to make!
Vegan French Toast - This one's a total classic but with a vegan twist. You'd never know it was egg-free!
Valentine's Day Appetizers
Small bites are perfect for any time of the day or evening. You can serve them up before your main entrée or make a bunch and serve them tapas-style. The next four recipes go with most meals and they are fairly easy to make.
Valentines' Day Entrées
Now for the main event! You can keep it simple or go all out. Either way, this next lineup of recipes are meant to impress and will show them that you care. They have that romantic touch too.
Valentine's Day
Cocktails
Today's the day to kick back, relax and sip on a cocktail or two. This next set of drink recipes are perfect for this love-drenched day! You can turn them into mocktails too.
Vegan Valentine's Recipes for Dessert
It's just not Valentine's Day without a little something sweet to indulge in. You have lots to choose from like donuts, cupcakes, pies, cookies, brownies, and more. However, anything with chocolate is a fantastic choice!