This post contains affiliate links. Read my disclosure policy here.
Calling all soup lovers! It's that time of year for our favorite belly-warming meal. So, here are 30 Hearty Vegan Soup Recipes to satisfy the soupaholic in you!
I LOVE soup season! There are so many recipes to choose from with so many variations. It's impossible to get bored. The best thing about soup is it's inexpensive, easy to make, great for make-ahead meals, can feed a whole herd of people, usually freezes well, it's portable and filling.
So, I asked my food blogger friends for their favorite vegan soup recipes and boy did they deliver the deliciousness! Enjoy!
30 Hearty Vegan Soup Recipes

Hearty Lentil, Potato and Greens Soup by Lauren Caris Cooks
Easy 1 Pot Creamy Curry Rice Soup by The Vegan 8
Vegan Curried Pumpkin Soup by My Darling Vegan
Vegan Tomato Basil Soup by Vegan Heaven
Vegan Mushroom Barley Soup by Cilantro & Citronella



Mexican Tequila Lime Chickpea Soup by Veggies Don't Bite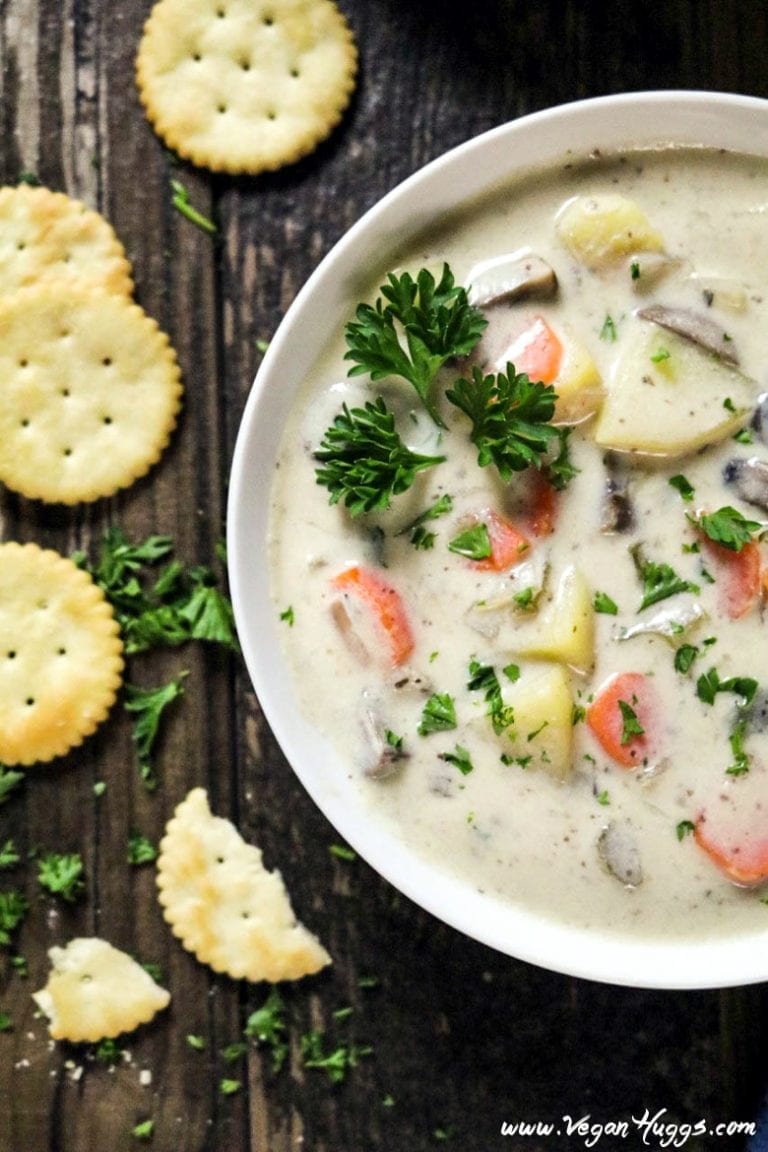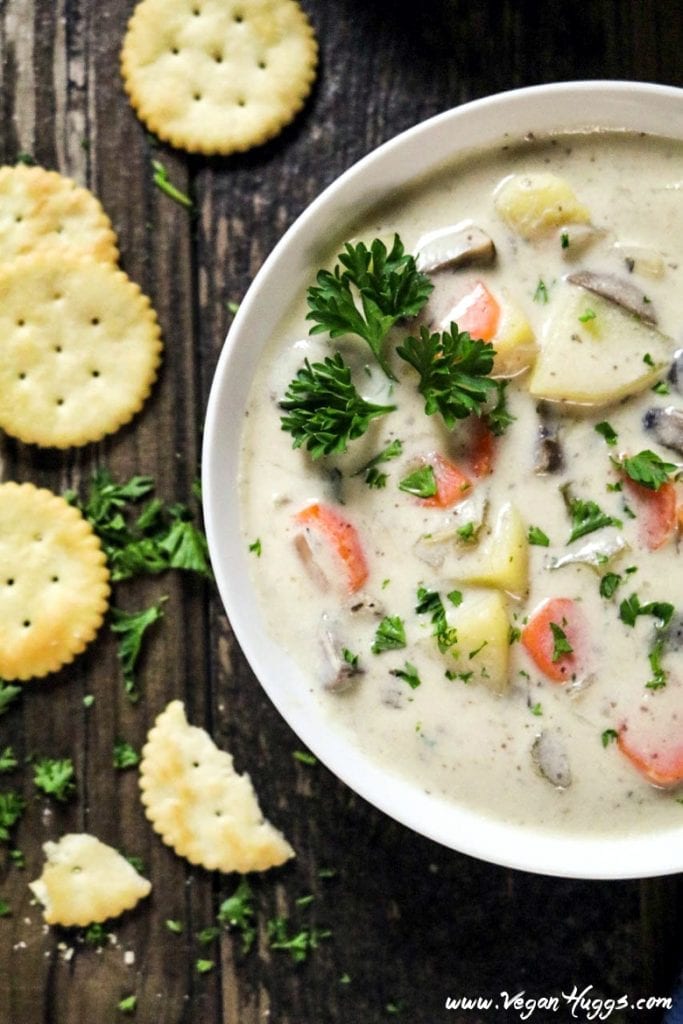 New England Vegan Clam Chowder by Vegan Huggs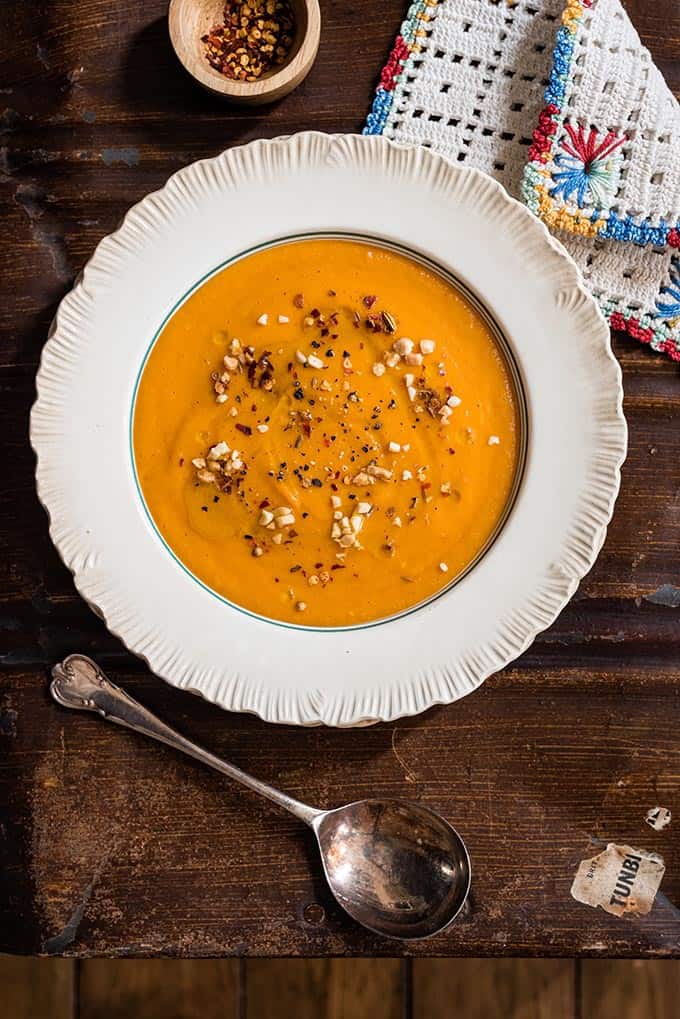 African Sweet Potato Soup by Super Golden Bakes

Easy Stuffed Pepper Soup by Stacey Homemaker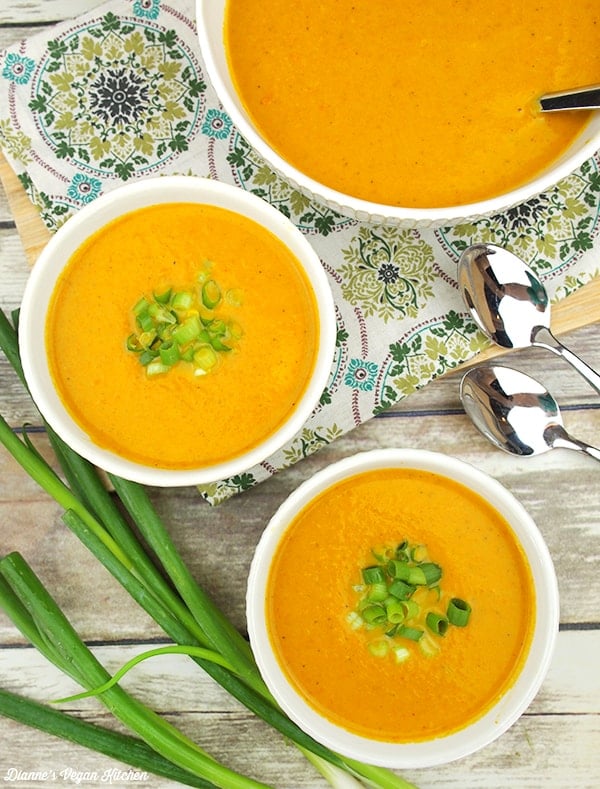 Curried Carrot Soup by Dianne's Vegan Kitchen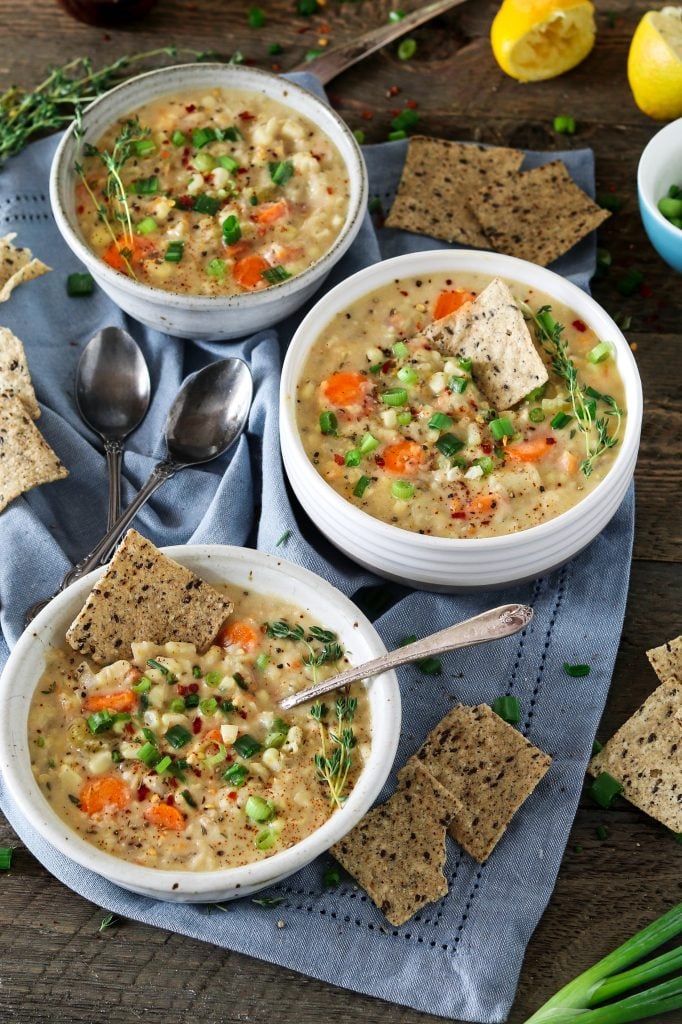 Creamy Corn Chowder by Vegan Huggs
Sheet Pan Roasted Red Pepper Tomato Soup by Soup Addict



Onion Soup Spectacular by Vegan in the Freezer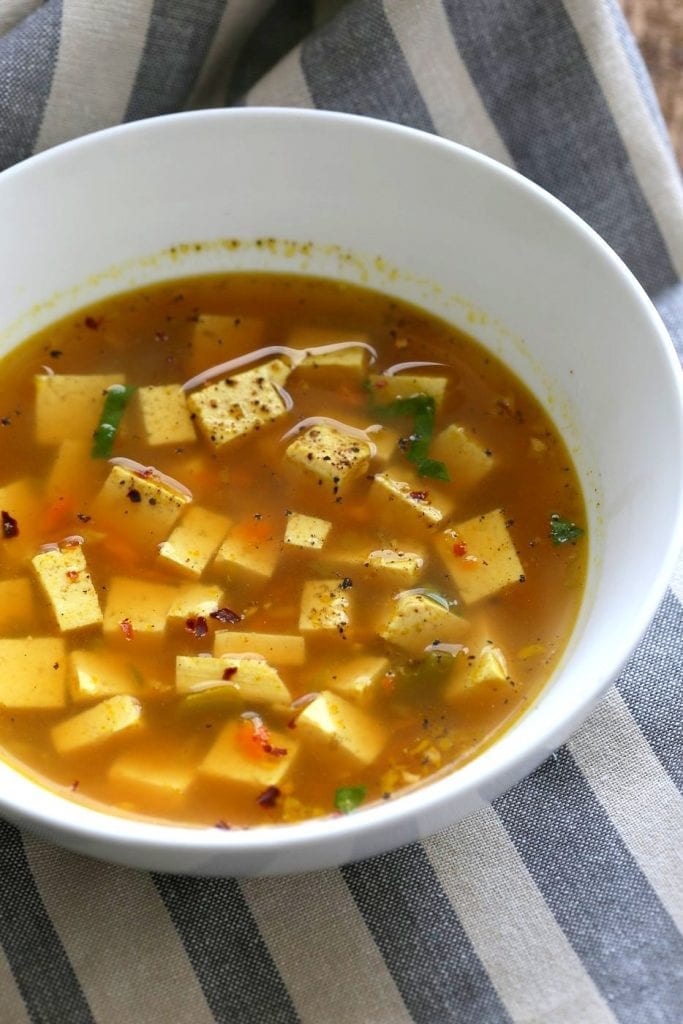 Turmeric Miso Soup with Ginger, Garlic & Tofu by Vegan Richa
Spicy Pumpkin & Carrot Soup by The Petite Cook
Vegan Split Pea Soup by Cadry's Kitchen
Thai Pumpkin Corn Soup by Vintage Kitty



Easy Black Bean Soup by Veggie Inspired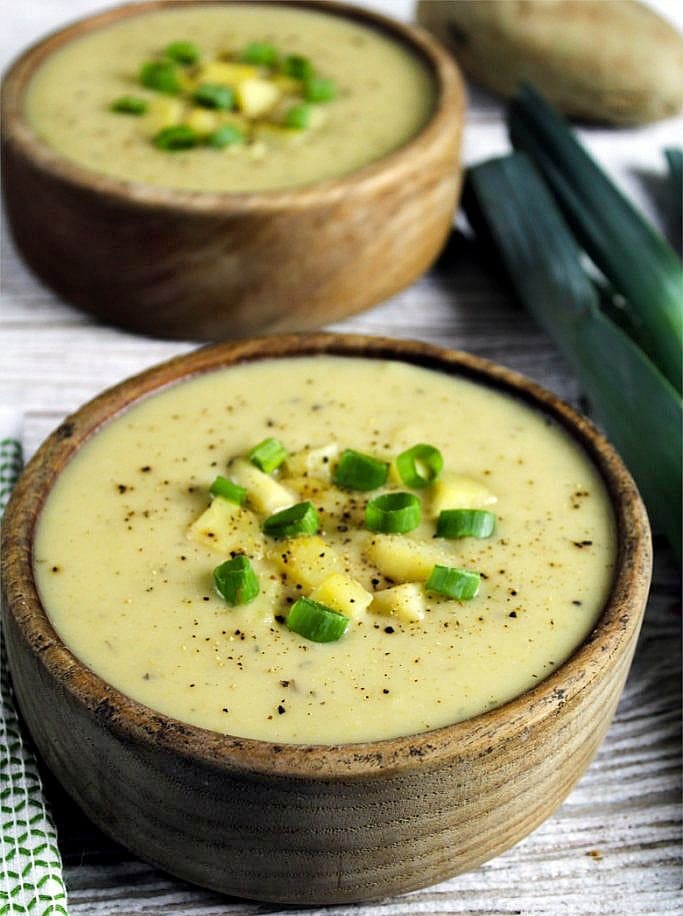 Vegan Potato Leek Soup by Vegan Huggs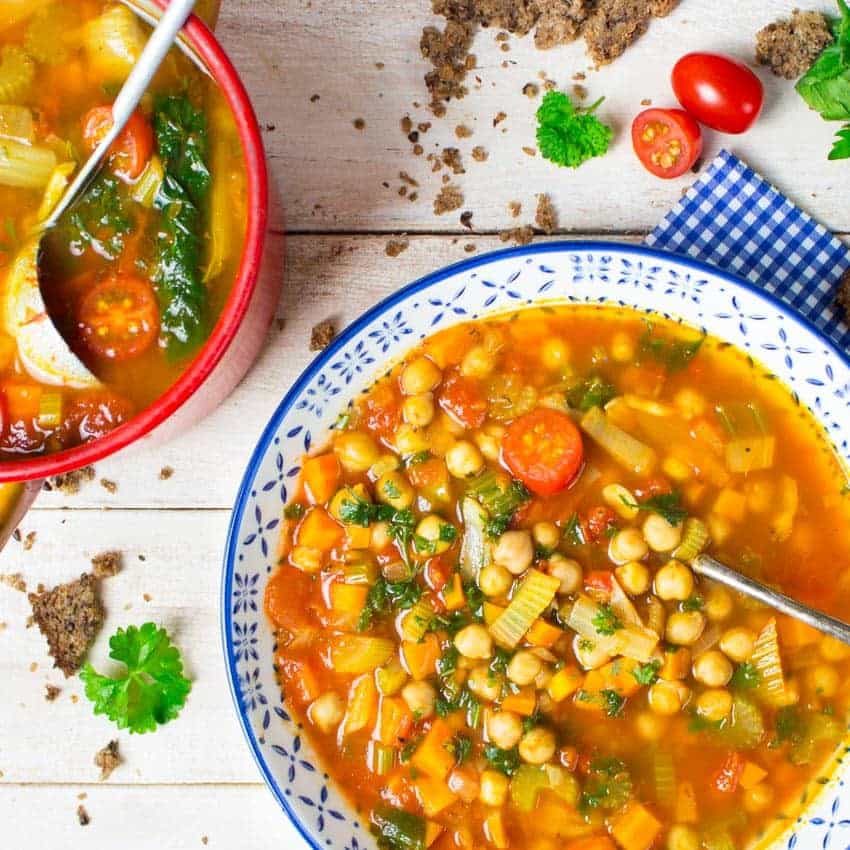 Italian Vegan Garbanzo Bean Soup by Vegan Heaven
Chili Soup by A Virtual Vegan
Red Curry Soup w/ Lentils recipe by Vegan Richa via Fried Dandelions


Jackfruit Chili by V Nutrition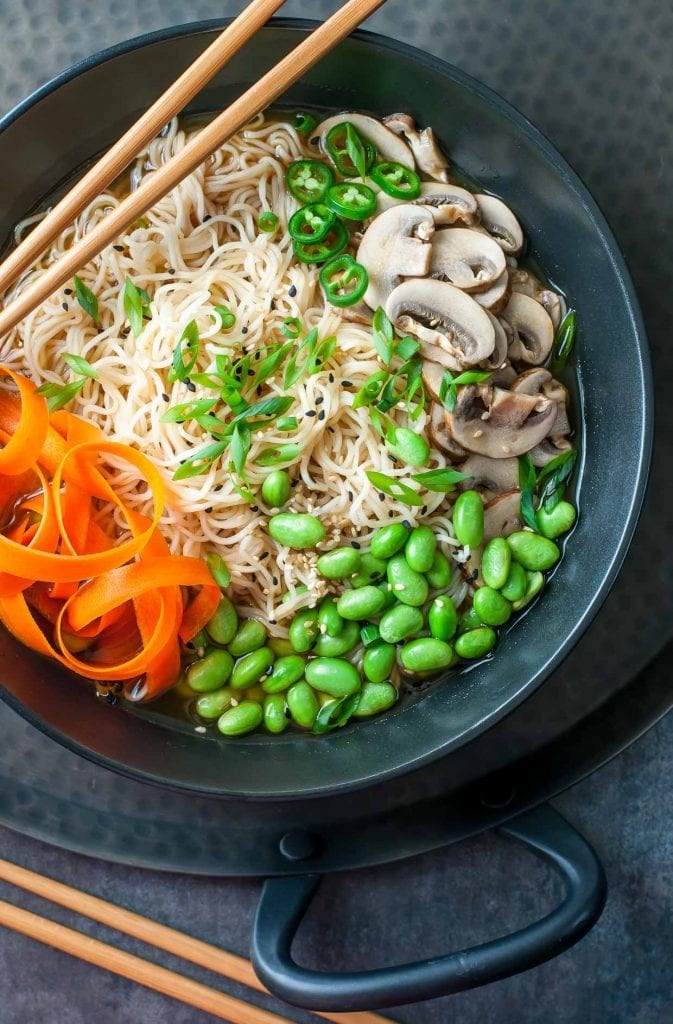 Vegan Ramen Bowls with Edamame and Mushrooms by Peas & Crayons

Lasagna Soup by Yummy Mummy Kitchen